Welcome to the September edition of the Research and Development blog. There has been a lot going on this month within the world of research.
September was World Alzheimer's Month and here at the CRU we have been busy setting up multiple clinical trials looking at potential new treatments for Alzheimer's Disease.
It was also Blood Cancer Awareness Month and I know that a number of our colleagues in the generic research nurse team and Clatterbridge Cancer Centre have been working hard on increasing the research opportunities for these patients.
Research Fair - Monday 2nd October
The RD Showcase Working Group were putting together the final pieces for our Research Fair on Monday 2nd October which took place in the Royal's Foyer between 10am - 3pm.
This provided patients, staff and visitors the opportunity to learn more about research that is happening in their hospital and enjoy taking part in quizzes, putting forward ideas for potential research and enjoying one of a variety of cakes that will be on sale to support R Charity. You can see more pictures and info from the day on our Twitter page here.
So, what else has been happening…..
The Make a Difference Awards took place on Friday (22nd September) Liverpool.  This is an externally sponsored event that allowed staff to be recognised for their outstanding contribution to the service.  This year was the first year with a specific Research and Development category and three teams were shortlisted for this award.  This award was aimed at recognising a team or individual who has demonstrated a Research and/or Development which has significantly improve services for patients and their families, to improve the working lives of staff or be the first Trust Nationally to have contributed.  The winners of this award were...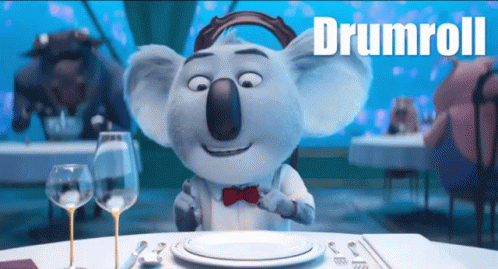 The AME Oncology Team
Louise Markinson is the Manager of the Clinical Research Unit and I'm going to hand over to her to explain more about why this team won! 
"Conducting Phase I oncology trials is extremely challenging. Delivering successful Phase I oncology trials with a radioactive drug, for the first time ever in the Royal Hospital was a huge logistical, medical, scientific and emotional mountain to climb.
The multi-disciplinary team members involved included: Jessica Kenworthy (Senior Research Nurse, Clinical Research Unit), Maggie Cooper (Radiopharmacist), Melvyn Carroll (Consultant Physicist, Nuclear Medicine), Mark Baker (Clinical Scientist, Nuclear Medicine), Hannah Allsop (Lead Pharmacist, Clinical Trials Pharmacy), Heather Michaels (Pharmacy Technician), Colin Hale (CRU Lab Manager), Jo Francis (Advanced Research Practioner), Matt Noonan (Research Radiographer) to name just a few!!
Everyone who was involved in the trial (not just those mentioned) showed that with the right attitude, patience, compassion and sheer willpower – it was not impossible – inter departmental barriers were broken down. There are a handful of facilities worldwide that can take these studies on – but we were not afraid and the entire team were outstanding. It has been an emotional roller coaster but their commitment to the successful completion of this study has led the Sponsor to cease recruitment after 6 patients instead of 10 as the objectives of the trial had been met! Also recruitment was 37 days ahead of schedule!"
What a fantastic team effort! This type of study in this population is extremely challenging so your success is quite an achievement. Well done!
…entire staffing team have been amazing, I couldn't have wished for more', ..'I fully believe that technology and medicine are constantly developing and improving and without such things as research trials, we wouldn't be that one step closer in finding that cure!
Whilst the success of the study has been enormous, the trial was such that we can only recruit patients for whom there is no further treatment available and the likelihood of the drug making a difference to them very slim. Their bravery in stepping forward and their commitment to staying in the Clinical Research Unit for 6 nights at a point in their life when time is so precious, certainly puts the logistical headaches we have had into perspective!
Because of the success of this trial, the Clinical Research Unit have another in set up and 3 further trials in discussion. We can now use our lessons learned to improve on this success and more importantly give more patients the chance to take part in research for the potential benefit of themselves and others.
I do not think the team have actually realized what they have achieved but they really do deserve this recognition.
Well done to Louise and the team.
Next month's blog will be written by Matt Noonan and will focus on the Role of Radiology in Research.